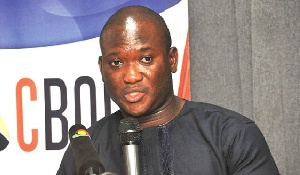 The National Petroleum Authority (NPA) says 23 out of the total 26 gas filling stations in the Kumasi metropolis, representing about 88 per cent, are in the high risk zone.
Mr. Hassan Tampuli, the Chief-Executive, who announced this said the remaining three also sit in the medium risk zone.

For now there is no gas filling station sited in a low risk zone in the city.

Speaking to journalists during a visit to the Trinity Gas Filling at Krofrom, which exploded on Tuesday, November 20, claiming two lives, he said, the situation was disturbing – there was a danger to the society.

Mr Tampuli underlined the determination of the NPA to go to every length to ensure the safety of the people.

In line with this, it would be coming out with a framework to relocate majority of the stations to low risk zones.

The NPA, acting in concert with the Environmental Protection Agency (NPA) has closed down the Trinity Gas Filling Station.
The Ashanti Regional Security Council (REGSEC) has also set a Committee to probe the cause of the explosion.

Mr. Tampuli said the Authority had asked operators of these stations to strictly adhere to regulatory and safety standards.

They should make sure that there was a fire tender at their stations whenever the gas was being discharged.

Mr. Simon Osei-Mensah, the Regional Minister, said they would do everything to ensure that the protection of life and property.