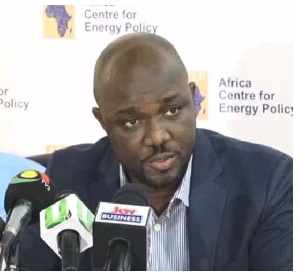 The Africa Centre for Energy Policy (ACEP) has commended the Ministry of Energy and the Petroleum Commission for their efforts in expanding transparency mechanisms in Ghana's upstream oil and gas sector through the launch of the Petroleum Register.
A statement signed by the Executive Director of ACEP Benjamin Boakye and copied to Oman FM noted that the register fulfils section 56 of the Petroleum (Exploration and Production) Act, 2016 (Act 919), which provides that "The Commission shall establish and maintain a register of petroleum agreements, licenses, permits, and authorizations…[which] shall be open to the public."

"ACEP is happy about the structure and content of the register. The publication of the full contract documents and summaries of the fiscal terms settles the fear of the civil society that Act 919 could have resulted in the publication of just a list of contracts," the statement said.

ACEP said the launch of the Petroleum register signals government commitment to implementing the transparency provisions of Act 919.

ACEP maintained the position that since petroleum agreements are long-term with outcomes that directly impact the well-being of the public, it is only fair that the contracts are published to allow for public scrutiny of the terms. With a publicly accessible petroleum register now in place, Ghanaians and all stakeholders will have access to relevant information on contracts.

This will empower them to demand accountability from the government, hold companies to delivering on their contractual obligations, and shape the outcome of future contracts.
ACEP assured the Petroleum Commission and the general public of their full support in ensuring that the petroleum register achieves its purpose.

" We will make use of the data provided to monitor outcomes of contract negotiations and monitor the performance of companies awarded petroleum contracts.

We urge the Ministry of Energy to complement the register with open and competitive tendering for petroleum contracts to ensure best possible outcome from contract negotiations.

This requires speedy completion of the development of regulations on Act 919 which was promised last year. We look forward to working with the Ministry on the regulations," the statement concluded.