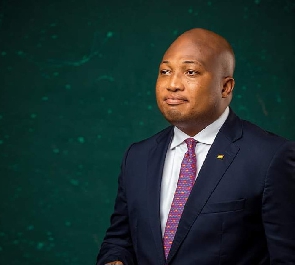 Member of Parliament for North Tongu constituency, Samuel Okudzeto Ablakwa, has refuted claims suggesting a personal grudge against Reverend Victor Kusi Boateng, Secretary to the Board of Trustees of the National Cathedral.
Ablakwa clarified that he does not know Rev. Kusi Boateng personally, and stated that his actions are solely driven by his parliamentary oversight responsibilities, particularly regarding his campaign against the National Cathedral Board of Trustees' secretary.

Following the dismissal of contempt charges brought against him by Rev. Kusi Boateng, the North Tongu MP addressed the issue on Eyewitness News, stating, "It is also to emphasize that at the height of this running battle with Rev. Victor Kusi Boateng, it's a conflict of interest discovery I made that while he sat on the board of the National Cathedral as Rev. Victor Kusi Boateng, he made payments to an entity, JNS Talent Centre Ltd, where he's a director in the name of Kwabena Adu Gyamfi, with a separate identity, hoping that he will not be found out."

Ablakwa further clarified, "People shouldn't forget the background because some people have sought to create the impression that this is some personal battle or somebody I don't like. Not at all, I don't know him from Adam, it's nothing personal."
The MP regarded the court ruling as a "victory for truth and victory for parliamentary oversight."

He emphasized that the decision allows him to continue his investigations and public disclosures.

YNA/OGB