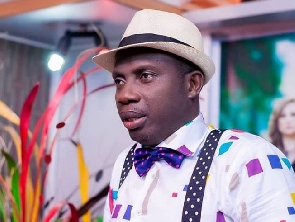 Ghanaian popular counsellor, Counsellor George Lutterodt has stated that the people who embarked on the Accra to London adventure have tarnished the image of Ghana.
A few weeks ago, Ghanaians woke up to the news that some thirteen Ghanaians were travelling from Accra to London by road.

This aroused several reactions from some Ghanaians as to wherever they would be able to reach their destination or not.

On August 6, 2023, these thirteen Ghanaians were in the news and it was trending that they had successfully arrived in London.

A lot of Ghanaians applauded them for embarking on such an adventure and stating that they have raised the country's flag high but Counsellor Lutterodt seems to think otherwise.

According to him, these thirteen travellers have negatively projected the image of Ghana.
Speaking for safety purposes, the counsellor stated that these people have put Ghana in a negative image by not thinking about how they could have been attacked on the way by certain groups.

Speaking in an interview on Okay 101.7 FM, he said: "They went and have successfully landed and we are thankful to God. Lies and wrong means can get people to the right places but it is not the right thing. They have gone and they have put Ghana in the negative image by risking their life. This uprising, coup d'état, rebels, someone could have just attacked you and killed you. People travel from Ghana to Nigeria by road and they are being attacked".

Counsellor Lutterodt went ahead to say that it was a bad idea for them to embark on such a journey without going through the right processes hence, he urged them not to repeat such an action.

"This is a wrong move, and if there is anything we should tell them, we should let them know that they shouldn't repeat this thing again until they go through the right process. Process is very important and the fact that someone used the wrong process to get the right result does not mean you follow.

"You should do a very important venture like this, where you want to go into the record for the country. Destination exhibition. No one should try this again. The ministry should sit up, and the ambassadors should sit up", he said.
Check out the interview below:


ED/OGB