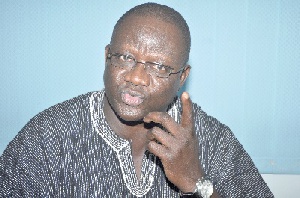 The suspended national chairman of the New Patriotic Party (NPP) Paul Afoko will today, Wednesday November 18, address the media about developments in the party.
Mr. Afoko was suspended last month by the National Executive Committee of the NPP for disrespecting the Party's Disciplinary Committee and working against the party's interest.

He petitioned the National Council of the Party but the council subsequently affirmed the decision to suspend him.
Mr. Afoko is expected to tell his side of the story at the conference today. He has, however, indicated his decision to go to court on the matter on Friday.