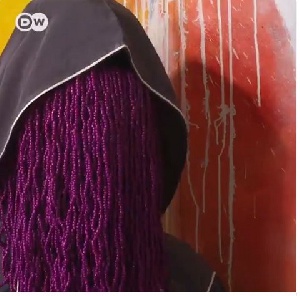 A reputed legal practitioner and associate of investigative journalist Anas Aremeyaw Anas, has shared pleasant details of the celebrated social investigator that won his admiration at the university.
William Kissi Agyabeng spoke glowingly about the humility and unassuming nature of the top journalist, which caught his attention as his law tutor years ago. He spoke of Anas' listenability and low profile attitude that surprised him even after he had won his first GJA Journalist of the year award as his law student at the law faculty.

Agyabeng, who taught Anas in law school recalled, a unique man-to-man encounter with Anas whose zeal for journalism was affecting his pursuit of the law degree he had enrolled for. He spoke on Starr Fm of how he advised him to not sacrifice his pursuit of a degree in law as he dug deeper and deeper in journalism and the commendable body language and acceptability with which Anas received his caution.
A decade later,that is in 2016, Anas went on to win his second GJA journalist of the year award and remained tolerant to good counsel till date us suggested by Agyabeng who is now Anas' attorney.

Speaking of the immense respect he has for Anas which has been deepened by the common values they both share, lawyer Kissi Agyabeng sought to cement the reputation of the hailed journalist in the eyes of the public as a focused individual who cannot be talked out of pursuing an anti-corruption idea when he sets his mind on it. He stressed on how difficult it is to talk Anas out of pursuing a case when he smells rot there.