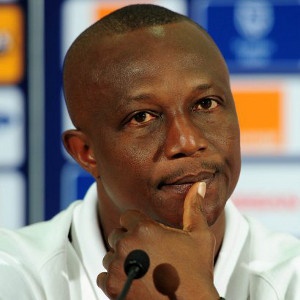 Black Stars coach Kwesi Appiah has admitted his players are making it very difficult for him to name his final 23-man roster for the FIFA World Cup finals.

The ex-international was impressed with the level of commitment shown during the training sessions in Ghana.


Appiah named a preliminary squad of 26 with Stephen Adams, one of three goalkeepers, as the only locally based player in the squad.


After a three-day non-residential camping in Ghana which was rounded up in style with a 6-1 thumping of a local select side, the Black stars have moved to Arnhem to intensify preparations.


Appiah says the work ethic of his players is making it difficult to omit three players from the squad.

"The team has responded well in this few days of training in Ghana. Everybody is looking focused and giving his best to make the team," Appiah told Africanfootball.com


"But it's the kind of headache every coach wants, it would not be easy cutting it down but unfortunately at some point in time it will have to be done."


The Black Stars will play the Netherlands on 31st May in a pre-World Cup friendly.