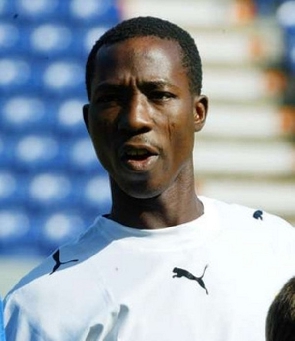 Ex-Black Stars defender, Habib Mohammed has disclosed that he was surprised when his name appeared on the final 23-man squad for the Black Stars in 2006 FIFA World Cup held in Germany.
Ghana participated in its first FIFA world cup under Serbian coach Ratomir Dukovic.

According to the former King Faisal left-back, he never thought of representing the country in the 2006 soccer mundial as he strongly believes there were topnotch players at Black Stars fold then.

In an interview with Don Summer of Angel FM in Kumasi, he said, "Truth to be told, i never thought i will play for Ghana in the 2006 world cup because i didn't even participate in the qualifiers"

"Since i did not play in the qualifying games i was not thinking about making up the squad"
But according to him, head coach of the Black Stars got impressed after playing two preparatory games for the country.

"I remember i was the only player to play 67 minutes in our last friendly match because other players had limit time. After that friendly game in France, i became happy because the coach (Dukovic) came to me and tell me i am the type of player he wants"

"At the time he was naming the final squad i was eighth on the list. Immediately i heard my name i thought it was a printing mistake"

Habib during the 2006 world cup was an integral member of the team after sending first team player, Addo Quaye Pappoe to the bench.