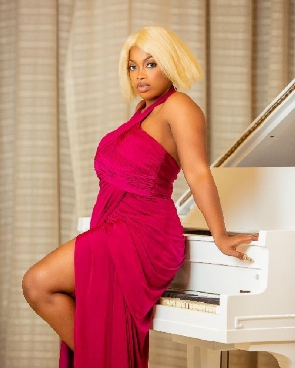 Sat, 23 Sep 2023 Source: GNA
Safina Mohammed Adiza­tu, a student, who allegedly murdered her boyfriend, at Ashaley Botwe in July last year, has made her maiden appearance before the Accra High Court.
In August 2023, the Dis­trict Court at Adenta in Accra committed her to stand trial at the High Court for the murder of Frank Kofi Osei, a Ghanaian resident in Canada, who arrived in Ghana for holidays.

Frank was gruesomely mur­dered when he visited Safina at Ashaley Botwe School Junction, in Accra.

In a virtual session, the court admitted Adizatu also known as Safina Diamond to GH¢500,000 bail.

She was also ordered by the court presided over by Mrs Jus­tice Mary Maame Ekue Nyanzuh to report to the Homicide Unit of the Ghana Police Service headquarters every two weeks.

The court adjourned the case to October 13, 2023, when the substantive judge would be expected to take Safina's plea and empanel the jury for the trial to start.
Meanwhile, Safina declared her innocence in respect of the murder charge preferred against her by the police at the District Court.

The state is expected to present nine witnesses, including Michael Fiifi Ampofo Arku, who was arrested as an accomplice, but was later released on the recommendation of the Attorney General.

The case of the prosecution is that on Sunday, July 24, 2022, Osei, who was on vacation in Ghana, visited Safina, at Ashaley Botwe School Junction and de­cided to spend the night with her.

The court heard that at night, Safina, Arku and other accom­plices yet to be arrested, allegedly stabbed Osei with a knife and strangled him.

According to the prosecu­tion, Safina and the accomplices allegedly cleaned Osei's blood from the floor while the body was in the room for 24 hours.
The prosecution said Osei's body was carried from the first floor of the storey building down the staircase and dumped at the gate of the house where the deceased had parked his Toyota Tundra.

Safina allegedly called the po­lice, claiming that her boyfriend, who visited her, had died in her room.

When the police got there, they found Osei's body at the gate of Safina's house and arrest­ed her.
Source: GNA