General News Mon, 28 Aug 2017
Click for Market Deals →
The New Patriotic Party (NPP) Member of Parliament for Assin South in the Central Region, Rev John Ntim Fordjour, has lashed out at some Ghanaian gays in Canada who are canvassing for support from the Canadian government to put pressure on the Ghanaian government to decriminalise same-sex relationships in the country.
A group of eight Ghanaian men living in Canada, led by one Sulemana Abdulai, has been in the news with its campaign to solicit support from the Canada government and civil society and human right groups to ask the Ghanaian government to decriminalise homosexuality, lesbianism and bestiality and also recognise their rights as human beings since gays and lesbians are always vilified and treated like animals.

However, in a swift response to the move by the group during a press briefing by the MP, the Assin South legislator, who is a pastor with the Victory Bible Church (VBC), stated that the government must never think of decriminalising homosexuality, lesbianism and bestiality since the laws help to preserve and safeguard the country's values and norms which fundamentally define the country's identity.

According to the MP, the Criminal Code of 1960 as amended in 2013, the Criminal Code (Amendment) Act, Act 646 makes same-sex relationship criminal while the 1992 Constitution also frowns upon homosexuality, lesbianism and bestiality.

He said globalisation is meant to augment values of nations and not to compromise the cultural and moral values of nations.

"The principles of God as enshrined in the Holy Bible, upon which the spirit of the constitutions of most nation-states was originally founded, unequivocally states in Leviticus 18: 22-23 that 'You shall not lie with a male as with a woman, it is an abomination. Nor shall you mate with any animal, to defile with it, Nor shall any woman stand before an animal to mate with it. It is perversion," the MP highlighted.
The MP commended former ex-President John Mills and the present Speaker of Parliament, Prof Mike Oquaye, for their open declaration against gay and lesbianism.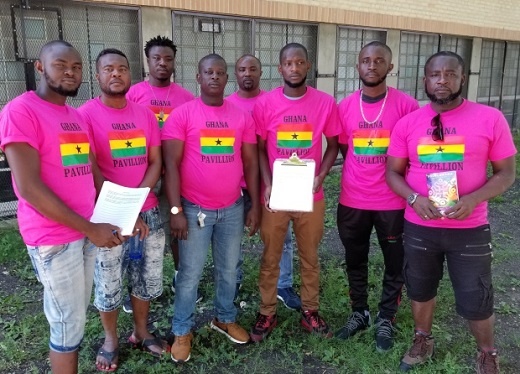 He also called on fellow MPs to remain resolute in defence of the Constitution and resist in strongest terms any attempt or pressure by any group to pass a law to legitimise homosexuality and lesbianism in the country

"I am corroborating the position of Speaker of Ghana's Seventh Parliament, Rt Hon Prof Mike Oquaye, that Ghana shall vehemently resist any pressure from groups who may seek the repeal of our cherished laws in a way detrimental to and incongruent with our rich and reputed cultural values," the Assin South MP, said advising gays to rather repent and see the light of the salvation of Jesus Christ.
Send your news stories to and via WhatsApp on +233 55 2699 625.