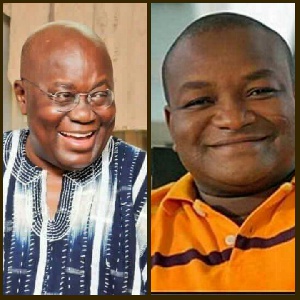 After Mr. Hassan Ayariga, the flagbearer of APC came out with his party's manifesto, executives and members of the NPP came out to say that the APC has plagiarized their manifesto with Mr. Ayikoi Otu stating that their manifesto was read verbatim by the APC flag bearer.
Mr. Hasan Ayariga in response said the NPP can copy his party's manifesto because he can tell the NPP has no message for Ghanaians.

The NPP launched their manifesto at the Trade Fair yesterday and the battle of who stole whose manifesto between the APC and the NPP continues.