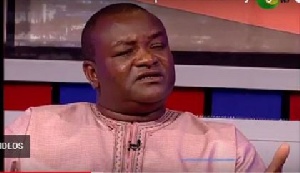 Founder and leader of the All People's Congress (APC), Hassan Ayariga, has described government's 2018 'Adwuma' Budget as an empty one which has no prospects for Ghanaians.
According to him, the budget does not provide any meaningful policies for job creation for the teeming youth.

In his view, the budget does not reflect the reality on the ground and accused the Minister of Finance of concocting figures.

Mr Ayariga who made the remarks when he addressed a press conference at the APC's headquarters in Accra on Wednesday, 22 November, said: "The 'azonto' budget only got the unsuspecting Ghanaians dancing on that Wednesday".
He said Ghanaians have seen how fuel prices have increased shortly after the budget was presented and insisted that "the economy is in disarray".