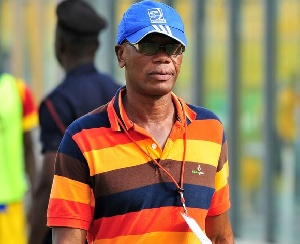 Tue, 21 Nov 2017 Source: The Finder
The senior national football team, the Black Stars of Ghana have no psychologist in their technical team set up. This was made known by head Coach Kwesi Appiah in an interview with Happy FM.
According to Kwesi Appiah, the job of a psychologist is currently been done by him and his assistant coaches as they now take it upon themselves to psych the players before matches.

"We don't have a team psychologist and secondly we try to psych the players and let them feel at home.

"But psyching a player to feel that way takes time and the player has to put that into practice in a game and show what he has to the crowd.

"When you put a new team together and they play at home, there are times they will panic if they are not able to get an early goal. The team psychologist has to play a role in this but the team has no psychologist, he added".

Joseph Mintah was the ex-psychologist for the Black Stars during Avram Grant tenure as Head coach of the Black Stars. The technical team has no physical trainer as well.
Meanwhile, Kwesi Appiah insists the future of the Black Stars is very bright as he continues to build a capable of winning the AFCON 2019 title. So far he has invited 16 new players into the national team.

"Since I came back I have called 16 new players into the national team because we need to give people more opportunity to understudy those who are there so they can play when the key players are not available.

"All these years we haven't done that. We have stacked to one set which didn't help anyone. So am grooming some young ones who can help us in the future.

"Now I cannot even predict my first XI but years back you could have", he added.
Source: The Finder