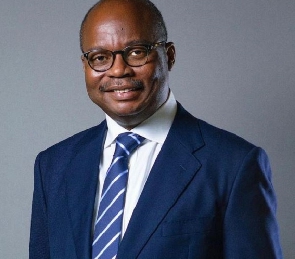 Governor of the Central Bank, Dr Ernest Addison, has said the Bank of Ghana and the Ministry of Finance will commit to zero financing of the budget in 2023 and beyond.
According to him, the move forms part of prudent macroeconomic policies which are expected to trigger a disinflation path and downward trends in the policy rate.

Speaking at the 60th-anniversary launch of the Institute of Chartered Accountants Ghana (ICAG), Dr Ernest Addison, explained the move will further restore the country's reserve buffers to at least 3 months of imports cover by the end-2025.

"Monetary financing of the government deficit, which was pursued to prevent domestic defaults arising from systemic auction failures during 2022 will end under the programme," he stated.

"With inflation currently at 54.1 percent, tight monetary policies are expected to contain the persistent price shocks in the economy and ease inflationary pressures," Dr Addison added.
The BoG Governor however noted that all these projections hinge strongly on the successful attainment of an IMF programme.

Touching on government's Domestic Debt Exchange Programme, Dr Addison said the decision mooted by the IMF, to secure a Board Level Approval for a bailout, will guarantee Ghana's debt sustainability over the medium term.

"The core objective of the DDEP is to harness the fiscal consolidation agenda and its successful implementation is expected to improve the debt metrics, complement the current monetary policy stance, and reset the economy to macroeconomic stability," he concluded.

MA/FNOQ