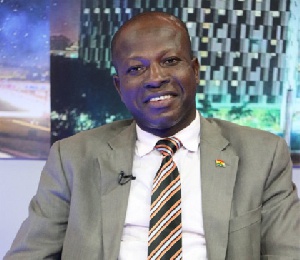 The Convention People's Party (CPP) has petitioned the Speaker of Parliament, Professor Aaron Mike Oquaye, over the attempts to abolish the Founder's Day Holiday which is celebrated annually in honour of late President Kwame Nkrumah, Ghana's first democratic president and founder of the CPP.
It would be recalled that recently a new Public Holidays Amendment Bill, 2018, was laid in Parliament by the Minister of the Interior, Ambrose Dery, to amend the Public Holiday Act, 2001.

The new amendment bill seeks to quash three public holidays and in their place two new holidays introduced.

The affected holidays are the Republic Holiday which falls on July 1, African Union (AU) Holiday which falls on May 25 and Founder's Day which falls on his birthday, September 21.

The bill has since been referred to the Committee on Defence and Interior for scrutiny, and report to the plenary for consideration and approval.

The bill explains that August 4 is being made a public holiday in place of Kwame Nkrumah Memorial Day because the real fight for Ghana's independence started on August 4, 1947, when some Ghanaian patriots like George Alfred Grant, J.B. Danquah, R.A. Awoonor-Williams, Edward Akufo-Addo, Ebenezer Ako Adjei and some chiefs formed the United Gold Coast Convention (UGCC) founded on the foundation of the Fante Confederacy of 1868 and Aboriginal Rights Protection Society of 1897 for the independence of Ghana.


In 2017, President Akufo-Addo proposed that August 4 should be observed as Founders' Day in memory of the successive generations of Ghanaians who contributed to the liberation of the country from colonial rule and September 21 set aside as a memorial day for Dr Kwame Nkrumah, Ghana's first president, who was instrumental in the fight for the 6th March independence.

But CPP has expressed misgivings about the move in the petition signed by its acting General Secretary, James Kwabena Bomfeh Jnr.

According to the petition, "the Convention People's Party has learnt with grave concern the proposed Public Holidays (Amendment) Bill, 2018, which is yet to go through the motions to be passed into law".

It said: "We find the proposed amendments and the intendment thereof inconsistent with historical records abundantly available including parliamentary Hansard here and in the United Kingdom."

It warned: "We are convinced that if we don't correct certain erroneous impressions created in the proposed amendment, they would serve as a disincentive and slander to education and scholarship especially at the lower levels of learning as to what the true account of our nation's independence history comprises."

In the petition, CPP argued that it is not correct as the bill purports to suggest that the "liberation of our country from imperialism and colonialism began on August 4, 1897, with the formation of the Aborigines Rights Protection Society, ARPS or August 4, 1947, formation of the United Gold Coast Convention, UGCC."