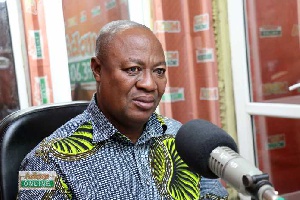 Ashanti Regional Secretary of the New Patriotic Party (NPP), Sam Pyne has quashed reports by former Education Minister, Hon. Samuel Okudzeto Ablakwa claiming the government has received $22 million from the Swedish government for the introduction of the controversial Comprehensive Sexuality Education (CSE) programme in Ghanaian schools.
The Minority's Spokesperson on Foreign Affairs and Member of Parliament for North Tongu, Samuel Okudzeto Ablakwa has alleged that Ghana has received funding from Sweden towards the implementation of the (CSE) programme.

The MP in a Facebook claimed that Ghana and some other African countries have received an amount of $22 million to help them curb social opposition that may arise as a result of the introduction of the programme.

He wrote: "This is going to be a tough manoeuvre for the Education Minister, Dr. Matthew Opoku Prempeh and more generally the Akufo-Addo government as long as they refuse to be candid and transparent over the CSE saga.

However, Sam Pyne says the National Democratic Congress(NDC) are ignorant about the CSE deal and is a deliberate attempt by the Minority in Parliament to disgrace the government and paint them black in front of Ghanaians.

Speaking on Pae Mu Ka with Lawyer Ohene Djan on Accra based Kingdom FM 107.7, Sam Pyne said "Okudzeto Ablakwa and his NDC lied on the issues of the introduction of the controversial CSE programme in Ghanaian schools. The NDC are worried about our implementation of the  Free SHS that is why they have cooked up all these propaganda to disgrace the Akufo-Addo government".
"We all know the NDC are always in a rush to lie to Ghanaians and score political points,our government is not under pressure from the Swedish government to implement the CSE", he told Lawyer Ohene Djan.

According to him, the NPP government is not being truthful in the matter.

Amid the confusion, Mr. Ablakwa noted the government will also need to appease the Swedish government, which he claimed has already contributed $22 million to the programme.

The Government cleared the air on the matter saying the approved curriculum framework for basic schools does not include CSE.