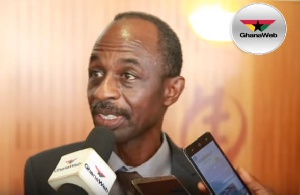 The General Secretary for the biggest opposition party in Ghana, National Democratic Congress (NDC), Asiedu Nketia has said calls for the change in the leadership of the party is needless and should end.
Some leading members of the National Democratic Congress including its founder, Jerry John Rawlings have called for a total overhauling of the Political Party's leadership after a humiliating defeat in 2016.

But speaking on 'The Hard Truth', the General Secretary said the calls are not necessary.

He said there will be an opportunity for members of the party to either maintain or change the leadership and therefore there is no need for the current blame game going on in the party.

"I don't think the calls for change in leadership of the party is not necessary because the party will give individual members the opportunity to decide whether or not to maintain the current executives or change them."
Quizzed if he thinks he needs to hung his boot after the humiliating defeat Asiedu Nketia known popularly as General Mosquito said "It is my decision to make and I will take that decision when I need to take it".

He, however, indicated that the party is currently grooming other people who could take over from him adding that any organization that is built around one individual has failed and that is not what the NDC wants.

General Mosquito called for an end to the blame game currently ongoing in the party because "every individual in the party is culpable and played a role in our defeat in 2016".