xxxxxxxxxxx Sun, 10 Jan 2016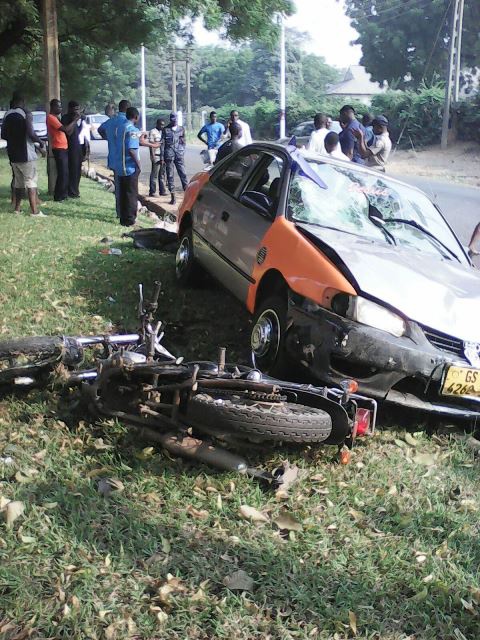 Police in Accra have arrested two persons believed to be armed robbers, who shot a lady in broad daylight at Cantonments in Accra.
The robbers who shot their victim in an attempt to snatch her bag on Saturday were nabbed with the help of a fearless taxi driver who shoved their motorbike with his taxi while they were on the run after the attack.

They landed in a nearby gutter after the push, causing their arrest.

Reports say the victim, an employee of the Koala Shop at Osu, had been sent to deposit sales at the bank when the bandits trailed her.

The incident has sparked fears of insecurity on social media as many are wondering how robbers could launch an attack in broad daylight in Ghana.
Speaking to Starr News, spokesperson for the Greater Accra Regional police, ASP Afia Tenge, said the suspects will soon be processed for court.

"Yes! We have arrested the robbers who were on the motorbike for the operation. They are currently receiving treatment at the hospital and will be processed for court as soon as possible," she said.

She revealed that one of the suspects, Gilbert Osabutey, is a supervisor at the Koala shop who gave information to the two robbers- Abaliku Sannie 35 and Oko Quaicoo 30- who embarked on the operation.