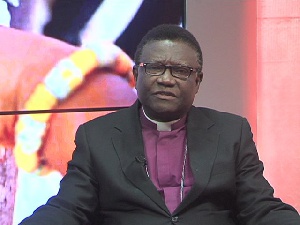 The National Peace Council Chairman has urged Ghanaians to halt the abrasive discourse on the proposed Comprehensive Sexuality Education (CSE), now that the Minister of Education, Matthew Opoku Prempeh has stated clearly, government's position on the issue.
Chairman of the Council, Rev. Prof. Emmanuel Asante said in an interview on Kumasi-based Angel FM monitored by MyNewsGh.com that, the position of government now must bring finality on the matter, though its earlier posturing might have suggested that, it supported the initiative.

"The Ministry would like to state categorically that…the curriculum framework for KG-P6 that has been approved by Cabinet from the National Council for Curriculum and Assessment (NaCCA) for use in the development of school curricula and published on NaCCA website does not include anything on Comprehensive Sexuality Education," the Education Minister said at a press conference on Tuesday.

Former President and opposition leader, John Dramani Mahama on Tuesday wrote on Facebook in support of the positions espoused by faith-based organizations thus, "this addition to the national curriculum cannot be acceptable in any form. Government must immediately withdraw its policy to promote sexuality, sexuality types and practice among young children as the CSE Guidelines implicitly advocates".

Rev. Prof Emmanuel Asante says everybody is entitled to their opinions on the issue, but the "belated response" by the minister must be accepted in good faith.
He said the CSE is unpalatable and would not have been countenanced in any way if Government had entrenched its position and forced it into the school curriculum.

The debate over the CSE, however, could rage on for some time as new twists continue to emerge by the day.

Member of Parliament for North Tongu and Ranking Member of Parliament's Foreign Affairs Committee, Samuel Okudzeto Ablakwa has alleged that, government has already taken money from the Swedish government to see to the implementation of the CSE.