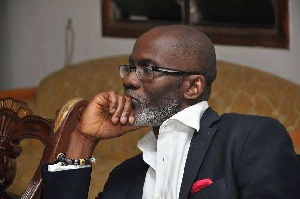 Ghana's banking sector has been saved from total collapse thanks to Ghanaians who voted the Mahama administration out in the 2016 polls, Mr Gabby Asare Otchere-Darko of the New Patriotic Party (NPP), has said.
According to him, but for the change in government, the Bank of Ghana (BoG), under the Mahama administration, would not have taken steps to clean up the banking sector in order to safeguard customers' deposits as being done by current Central Bank Governor Dr Ernest Addison under the Akufo-Addo administration.

Mr Otchere-Darko's comment follows the merger of five struggling local banks – The BEIGE, Royal, The Construction, uniBank and Sovereign banks – by the central bank into the Consolidated Bank Ghana Limited.

According to the BoG, The BEIGE, Sovereign and Construction banks obtained their banking licences under false pretences through the use of suspicious and non-existent capital, whereas The Royal Bank had non-performing loans which constitute 78.9 per cent of loans and uniBank had a capital deficit of GHS7.4 billion compared to the regulatory minimum of GHS400 million.
Commenting on Facebook, Mr Otchere-Darko said: "We expect Ghana's investigative journalists and think tanks to focus on the rot that would have collapsed the entire financial infrastructure in the country had government and BoG not acted and let us know how things got that bad and how to guard against it.

"Can you imagine what would have happened if you, the voter, didn't effect change in 2016? We would have probably woken up one day with all our deposits disappeared! That's how bad things were. I salute the current leadership of the economy."