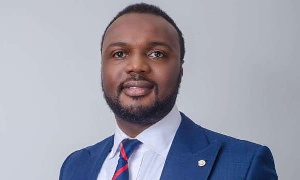 Private legal practitioner, Elikplim Abemeva has pointed to a void in the Banks and Specialised Deposit-Taking Institutions Act 2016 (Act 930), which he said is making it difficult for the state to press convincing charges against former directors of the defunct Capital Bank.
He observed that although Sections 152 and 153 of Act 930 deal with prosecution of offences and penalties, it fell short of "creating the offence".

Former Managing Director of the Capital Bank, William Ato Essien and three others – Tetteh Nettey, Fitzgerald Odonkor and Kate Quartey-Papafio – are facing 26 counts including stealing, money laundering and abatement of crime at the Accra High Court.

But Elikplim Abemeva told Alfred Ocansey on TV3's News360 Wednesday that there is a "huge lacuna in the banking act", which posed "difficulties" to the Attorney General in leveling charges such as fraud against them.

Most of the offences, he observed, are coming from the Criminal Offences Act and Anti-Money Laundering Act.
"For an offence involving dishonesty, the charge of stealing is not enough, we should see fraud. Because these are funds belonging to corporate institution, and there are procedures before such funds can be accessed. What went on, was the approval sought, were the documents forged?" he wondered.

"I am surprised I am not seeing fraud, I'm not seeing forgery, and also I am not seeing defrauding by false pretenses," the lawyer stated.

Moreover, the offences were committed in 2015 so Act 930 passed in 2016 cannot be used to prosecute them, he pointed out.