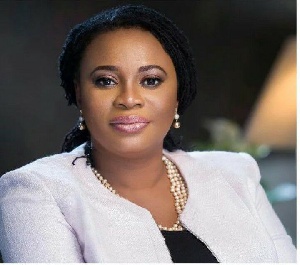 The response written by counsel for Mrs Charlotte Osei, the dismissed Electoral Commissioner (EC), lawyer Thaddeus Sory, in her defense described the petition which constituted a committee to investigate her as incompetent, tainted with fraud and brought mala fide.
The written response indicated that the allegations upon which the Petitioners sought the removal of Mrs Charlotte Osei did not meet the constitutional preconditions stipulated in article 146 of the Constitution for the removal of the Electoral Commission's Chairperson.

''Significantly, none of the allegations made against Respondent amounts to an impeachable conduct contemplated under article 146 to warrant the removal of the Respondent from office as Chairperson of the Commission and we submit that the Committee makes its recommendations accordingly.