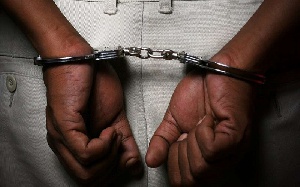 The Kumasi Circuit Court has granted bail to an alleged child thief who was arrested for attempting to steal a 7-year-old girl at Sabon Zongo in the Asokore Mampong municipality of the Ashanti Region.
Nafisah Innusah was admitted to a bail bond of GHS50,000 with three sureties to be justified.

One of the sureties is required to deposit a land title document at the court's registry.

Also, one of the sureties must be resident in Kumasi since the suspect lives in Accra.

The accused person pleaded not guilty to a charge of child stealing.

The court, presided over by Her Honour Comfort Tasiame, adjourned the case to 17 July 2019.
The prosecutor, Chief Inspector Mercy Quaye, told the court that the complainant, Zenatu Abdul Salam, is the victim's niece and a resident of Sabon Zongo.

She said the accused person is unemployed and resides at Abossey Okai in Accra and travelled to Kumasi on 22 June 2019.

On 23 June, the prosecutor said the complainant noticed her niece playing with other children in the compound of the Kumasi Central Mosque while she was going out from the house.

On the same day, she said the accused person went to the central mosque and sat close to where the victim and other children were playing.

She said the accused person lured the victim away from the compound of the Kumasi Central Mosque to about 500 metres away.
A few minutes later, when the complainant was returning home, she met the accused person holding the hands of the victim and walking toward Asawase.

She said the complainant questioned the accused person about where she was taking the child. The accused person claimed the child was her daughter.

The unconvinced complainant suspected foul play and raised an alarm which led to the arrest of the accused person.

After investigations, the accused person was charged with child stealing.