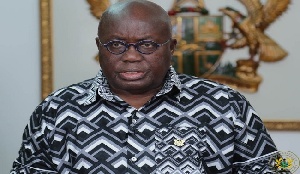 Coalition of Domestic Election Observers (CODEO) has called on President Nana Addo Dankwa Akufo-Addo and the members of the Council of State to engage in broad-based consultative approach, involving multiple stakeholders, including civil society, in the search and subsequent appointment of new commissioners of the Electoral Commission (EC).
This follows the dismissal of the chairperson of the EC, Charlotte Osei and her two deputies, Amadu Sulley and Georgina Opoku Amankwah.

CODEO in a statement said Nana Akufo-Addo and the members of the Council of State should not restrict themselves to the minimum constitutional provisions for appointing the EC Commissioners.

In addition to the requirements under Article 44 of the 1992 constitution, CODEO recommended the following additional criteria for consideration by the appointing authorities:

• Non partisanship and impartiality

• Proven integrity

• Team player
• Independent mindedness

• Rich experience and professional maturity

CODEO believes an inclusive and consultative process will be in line with good governance practice and necessary to instill confidence among stakeholders in the next set of leadership of the Commission and foster national cohesion.

The election observers also want government to make public the Chief Justice's report recommending the dismissal of the three commissioners. CODEO believes the publication of the Committee's full report will inform the review and reform of the EC's future operations.

Lastly, CODEO entreated all Ghanaians and stakeholders, particularly political parties, to refrain from actions or public utterances likely to inject partisan politics and other improper considerations into the dismissal of the three commissioners.