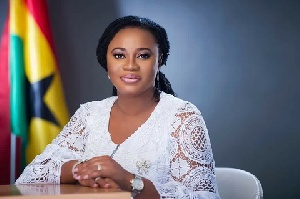 An Accra High Court has adjourned to Friday, October 7, to hear the suit filed by the Progressive People's Party against the Electoral Commission.
The PPP wants the court to stop the EC from increasing the filing fees astronomically. It describes the 500 percent hike in the presidential filing fee as arbitrary, capricious and unreasonable.

However, the case was adjourned on Thursday after the Court presided over by Justice Daniel Mensah demanded the presence of the Attorney General who is the second respondent.

The decision to adjourn the case did not go down well with lawyers of the Electoral Commission.
The EC's lawyers stated in court that any further delay in dealing with PPP's suit could adversely affect the upcoming general elections scheduled for December 7.

The court, however, insisted that the AG must be present in court before the case can proceed.