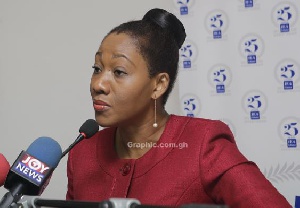 The leadership of the two major political parties – the governing New Patriotic Party (NPPP) and the opposition National Democratic Congress (NDC) – have backed calls for the Electoral Commission to reduce its budget in conducting elections.
The Executive Director for the Afrobarometer Network Prof Gyimah-Boadi in an address at this year's 'Kronti ne Akwamu' lectures implored the Elections Management Body, to reduce by half, the cost of holding elections per voter before the 2020 polls.

Sharing the sentiments of the Afrobaromater Network Executive Director, the Campaign Manager of the NPP Peter Mac Manu and Director of Elections for the NDC Samuel Ofosu Ampofo in 2016 elections said it is high time the Electoral Commission cuts down on electoral cost.

Mac Manu said: "The tender system in the Electoral Commission must be opened and transparent. I have had cause to complain to the Electoral Commission how they printed their last pink sheets, not allowing the lowest bidder to have the offer.

"And, I have complained about the cost of elections in Ghana compared to other African countries. There's wastage. There's duplication etcetera. So there's room for improvement in our budgetary expenditure on elections in this country, both internal and external."
On his part, Ofosu Ampofo attributed the high electoral expenditure by the Electoral Commission to lack of proper planning.

"If you are able to plan yourself in such a way that your activities will cut across the four-year period, I believe that a lot could be done to save cost," he stated.