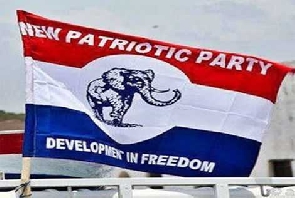 A February 02, 2023 meeting of the National Council of the ruling New Patriotic Party (NPP) ended inconclusively.
The meeting was called to decide on timelines for presidential and parliamentary primaries ahead of the 2024 general elections.

The party via a December 2022 statement disclaimed reports that the party had set November 2023 and January 2024 to elect its presidential candidate and parliamentary candidates (where there are sitting MPs) respectively.

The NPP also disclaimed that April 2024 had been slated for constituencies without sitting MPs.
National Communications Director of the party, Richard Ahiagbah wrote about the meeting on Twitter: "The NPP has just concluded a successful NEC & NC meetings and the unified position is to enable broad consultations to achieve a consensus position on when to hold the Presidential & Parliamentary primaries Long live the NPP."


The NPP has just concluded a successful NEC &NC meetings and the unified position is to enable broad consultations to achieve a consensus position on when to hold the Presidential & Parliamentary primaries Long live the NPP #Ghana #JoyNews #CitiNewsroom #CitiCBS #TV3GH #3NewsGH pic.twitter.com/zgWWyHudZe

— Richard Ahiagbah Official (@RAahiagbah) February 2, 2023