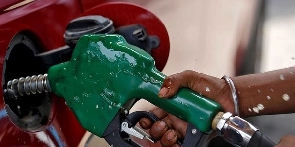 The Institute for Energy Security has projected that the prices of diesel and Liquefied Petroleum Gas (LPG) are expected to go up by 1 and 4 percent respectively from the beginning of the second pricing which starts from September 16, 2023.
The price of petrol is however expected to remain unchanged.

"The impending increases are coming on the back of an increase in international market price of gasoil by 3.33% and LPG by 2.95%, coupled by a 0.97% depreciation of the Ghana cedi against the U.S. dollar on the foreign exchange market. By range, gasoil and LPG prices are expected to go up by 1% to 4% for the next two weeks ending September 2023," it said in a statement.

The IES Economic Desk's analysis of the cedi over the period on the foreign exchange (forex) market indicates that the local currency depreciated by 0.97% after it traded against the U.S. dollar at ¢11.50 from a previous ¢11.39 at the end of trade period under review.

Brent crude price rose above $90 per barrel last week and continued into this week, reaching its highest level in ten months.

Earlier, Saudi Arabia and Russia announced an extension of their production and export limits of one million barrels per day (bpd) and 300,000 bpd, respectively, through the end of 2023.
SSD/OGB

Ghana's leading digital news platform, GhanaWeb, in conjunction with the Korle-Bu Teaching Hospital, is embarking on an aggressive campaign which is geared towards ensuring that parliament passes comprehensive legislation to guide organ harvesting, organ donation, and organ transplantation in the country.

Watch the latest edition of BizTech and BizHeadlines below:








Click here to start the nomination process for the 2023 GhanaWeb Excellence Awards