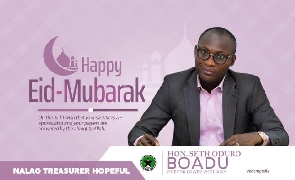 The MCE for West Akim in the Eastern Region, Mr Seth Oduro Boadu, has threatened to arrest parents and guardians whose teenage children get pregnant for shirking their responsibilities.
The move is in response to the rise in teenage pregnancy in the West Akim Municipality.

Speaking on health issues during the 8th Sessional Address of the fourth session of the West Akim Municipal Assembly on Thursday, 30 March 2023, Mr Oduro alluded to the worrying trend of teenagers getting pregnant thereby truncating their schooling and apprenticeship and later becoming an unexpected burden to society.
He noted the rise in teenage pregnancies and, therefore, pushed the Assembly to implement some harsh but necessary measures to curtail the social menace.

According to him, children found roaming at night will be arrested and their inattentive parents or guardians would be apprehended to face the bye-laws of the Assembly