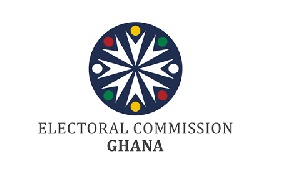 The reinstated Chief Accountant of the Electoral Commission (EC), Kwaku Owusu Agyei-Larbi, has refunded an amount of GHS350,000 of the election management body's staff endowment fund that was in his possession.
The Chief Justice's Committee, which investigated complaints that led to the removal of EC Chairperson Mrs Charlotte Osei and her two deputies: Amadu Sulley and Georgina Opoku-Amankwah, directed that Mr Agyei-Larbi return the money, which he had lodged in his personal account or be charged with stealing.

Mr Agyei-Larbi complied with the directive and handed to the commission GHS422,000 with the explanation that he had more of the commission's money in his possession than the Committee knew.
Mr Agyei-Larbi had been suspended together with Finance Director Dr Joseph Kwaku Asamoah over the alleged misappropriation of GHS480,00.00 of the endowment fund. He, however, argued that the money had been given to him for safe keeping.