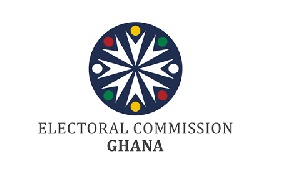 Political scientist at the Kwame Nkrumah University of Science and Technology (KNUST), Dr. Edward Brenya has backed calls for the total overhaul of the Electoral Commission after the chairperson, Madam Charlotte Osei and two of her deputies, Alhaji Amadu Sulley and Georgina Opoku Amankwah were removed from office following the recommendation of the committee set up by the chief justice.
His call comes on the back of a recent petition by two Ghanaian citizens, Malik Basintale, a student of the University of Ghana, and Eric Adjei, a student of KAAF University, asking the president, to investigate and remove Mrs Pauline Adobea Dadzawa, one of the Commissioners of the Electoral Commission for "incompetence" and "misbehaviour".

Mrs Pauline Dadzawa is alleged to have said in an audio recording that the former Deputy Communications Minister, Felix Kwakye Ofosu, pocketed half of an amount of $12 million meant for the members of the commission as a gift from the previous NDC government.

Again the petition dated Monday, 9 July 2018; also mentioned that former President John Agyekum Kufour paid monies to the staff of the commission to show gratitude after elections.
Speaking in an interview on 3 Fm, Dr. Brenya supported calls for a complete shakeup in the administration of the Electoral Commission and it operations.

"Oh yes if you look at what has happened so far you will ask yourself what exactly the composition of the electoral commission is, a body that Ghanaians entrust so much trust in, that Ghanaians want to see it live behold reproach but all this thing is going on" he said.

He also acknowledges the fact that it's a human institution which is bound to make mistakes in its day to day activities.