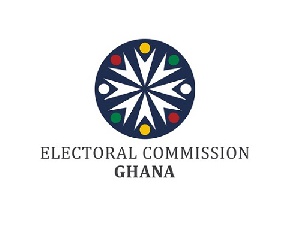 The Electoral Commission (EC) has rejected suggestions that it has deliberately set the filing fees of both Presidential and Parliamentary nominations for the 2016 elections at a high figure to prevent the smaller parties from contesting.
Presidential candidates are to pay GHC50, 000 as filing fee which is 500 per cent increment of the amount charged during the last election in 2012.

At an Inter-Party Advisory Committee (IPAC) meeting Thursday, the EC also pegged the nomination fees for Parliamentary candidates at GHC10,000 as against the Gh¢1,000 paid in the last elections. The new figure is a 1,000 per cent increment from the previous amount.

The Electoral Management Body has slated September 13 for both presidential and parliamentary candidates to pick nomination forms from the Electoral Commission. The forms are to be submitted between September 29 and 30, 2016.
Majority of the parties, especially the smaller ones have protested the figure, claiming it's a ploy to disqualify them from contesting in the upcoming December 7 elections.

But speaking to TV3, Deputy Public Relations Director of the Electoral Commission, Yusif Alhassan Ayuba stated that the EC has no such bad intention against the smaller parties, adding that any well established political party shouldn't find it difficult raising the said amount.

"The Commission has always encouraged smaller political parties to participate in elections in this country. The Commission does not think that pegging the filing fee at GHC50,000 will necessarily prevent smaller parties from contesting. If you are a political party and have structures on the ground the Commission thinks that you should be able to raise this amount to file."