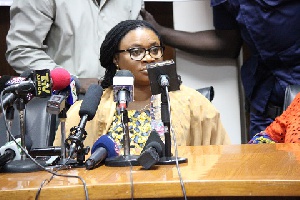 Presidential and Parliamentary aspirants have up to the close of today, Friday September 30, to submit their to the Electoral Commission (EC) of Ghana.
The EC on September 13 opened nominations for all registered political parties and independent aspirants to pick nomination forms ahead of the December 7 polls.

Today marks the deadline and they have up to 5pm to submit their forms.

Nine political parties including the NDC and NPP filed their nominations on the first day of the exercise at the EC headquarters.
The EC however refused to accept the filing fee due to the court challenge over the amount.

Deputy Communications Director of the EC Yusif Ayuba told Starr News the EC is anticipating a speedy hearing of the PPP's suit against the payment of the filing fees.