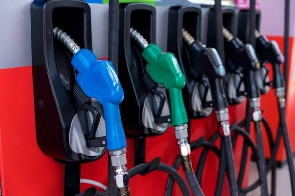 The price of fuel is expected to fall by between 3 and 10 per cent from Thursday, 16 March 2023.
The Institute for Energy Security (IES), which made the projection, indicated that the prices of petrol, diesel and Liquefied Petroleum Gas (LPG) are to fall.

The IES said "the last two weeks has seen price indicators on both the domestic and international fronts falling and this can translate into some price reductions at the pumps for various petroleum products."

It noted that the domestic fuel market prices are projected to fall between ¢12.60 for petrol, ¢13.40 for diesel and ¢14 per Kilogramme for LPG.

The international crude oil benchmark Brent fell to about $83.87 from about $84.14 per barrel over the last two weeks.

This represented a marginal drop in the average prices in the window under review.
The commodity which traded at about $86 per barrel in the mid of the window declined to as low as $79 per barrel at the start of Tuesday March 14, 2023.

In the first pricing-window for March 2023, prices of petrol and diesel dropped significantly, allowing domestic consumers to enjoy some relief.

The IES said its monitoring of various Oil Marketing Companies (OMCs) for the pricing-window under review found the national average price for petrol and diesel as ¢13.53 and ¢13.69.

The national average price of LPG, however, sold for ¢15.44 per kilogramme.