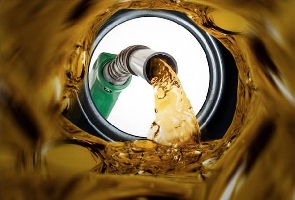 The Institute for Energy Security has predicted that fuel prices will remain unchanged in the first two weeks of September.
According to the Institute, this is due to the reduction in the global prices of petroleum products.

The recent seeming stability of the Ghana cedi in the second pricing window of August 2023 was also cited as a contributing factor.

"The various finished petroleum products as monitored on the Standard & Poor (S&P) Platt platform within the past window exhibited the following dynamics; Gasoline [petrol] traded at $989.48 per metric tonne against the previous $967.29 per metric tonne.

"Gasoil [diesel] also moved from $901.73 per metric tonne to $912.68, and Liquid Petroleum Gas price moved to $557.05 per metric from $547.52 per metric tonne. These changes led to price effect of 2.29%, 0.13%, and 1.7% increase in all 3 product prices; Gasoline, Gasoil, and LPG respectively," it said.

Also, the IES Economic Desk's analysis of the "foreign exchange (forex) market, over the last two weeks claimed that the Ghana cedi depreciated against the U.S. dollar moving from ¢11.39 to ¢11.45, representing 0.52% depreciation of Ghana cedi over the period", it added.

For the second pricing window of August, fuel prices saw prices an upward adjustment by the following margins; 5% for diesel and 3.90% for petrol.
The national average price per litre of petrol is currently ¢13.02, and ¢12.85 for diesel, and ¢13.14 per kilogramme for LPG.

Brent Crude is being sold at $84.48 per barrel as of August 28, 2023, and at an average price per barrel of $84.16.

SSD/NOQ

Ghana's leading digital news platform, GhanaWeb, in conjunction with the Korle-Bu Teaching Hospital, is embarking on an aggressive campaign which is geared towards ensuring that parliament passes comprehensive legislation to guide organ harvesting, organ donation, and organ transplantation in the country.

Watch the latest edition of BizTech and BizHeadlines below:








Click here to start the nomination process for the 2023 GhanaWeb Excellence Awards