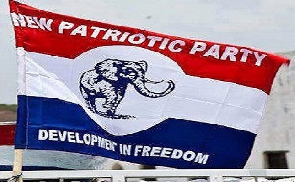 Mynewsgh.com is in possession of a 45-page document which contains the proposed amendments to the ruling New Patriotic Party's (NPP's) constitution it seeks to adopt at its National Delegates Conference to be held in Kumasi on December 17, 2017.
Among things contained in the amendment is the unanimous decision by National Council in pursuant to Article 9(b) of the party's constitution barring Metropolitan, Municipal and District Chief Executives (MMDCEs) who wish to run as lawmakers in constituencies with incumbent to step down three years to the contest.

The directive if approved by Congress which is the highest decision party of the party, will also be binding on regional chairpersons, regional secretaries, regional treasurers, constituency chairpersons, constituency secretaries and constituency treasurers.