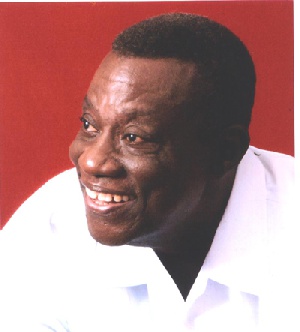 Wed, 4 Apr 2007 Source: GNA
Accra, April 4, GNA - The National Democratic Congress (NDC) on Wednesday said the energy crisis the country was faced with now stemmed from the New Patriotic Party's (NPP) reversal of all the important steps that the NDC initiated in the energy sector.

And by so doing, the NPP did not add a single megawatt of power generation capacity to the energy supply system.


Professor John Evans Atta Mills, Flag-bearer of the NDC told a press conference in Accra that the depletion of the Akosombo reservoir to a precarious level of 237.78 feet, was due to the directive to enable VALCO be in operation to satisfy President John Agyekum Kufuor's claim of establishing an "Integrated Aluminium Industry"


He said the current energy situation was due to government's decision to force the Volta River Authority (VRA) to sell power to the Volta Aluminium Company (VALCO) far below its average cost of production.


This situation had put the VRA in a serious financial distress and hardly able to meet its commitment and that the President should be personally held responsible for this.


The press conference, which is to present the views of the NDC on the current electricity crisis in the country brought together top party members including Mr. Alban Bagbin, Minority Leader, Mr. Moses Asaga, MP for Nabdam, Dr. Kwabena Adjei, Chairman of the Party and Dr Kwame Ampofo, MP for South Dayi and an Energy Expert.


Professor Mills said apart from a period of incredible mismanagement of the VRA, its resources also went into an unproductive venture like the Strategic Reserve Plant on which more than 35 million US dollars were wasted without justification He said President Kufuor's promise that the country would be getting electricity from Nigeria would not materialize adding, "we all know the scale of the problems that Nigeria has with their power system; how can anyone seriously look to electricity from Nigeria to solve our crisis."

He said issues in the energy sector required a sober analysis and clear plans of action and that members of the NDC were prepared to put their expertise on the management of the energy crisis to alleviate the suffering of the people.


He said the NDC established institutions like the Public Utility Regulatory Commission (PURC) and the Energy Commission to reform the power sector and allowed the private sector to contribute to the generation of power.


He said the deployment of emergency energy power supplies to augment the distressed national power system must be done bearing in mind the most cost-effective solutions.


Professor Mills said decisions about the management of the Akosombo Dam must not be influenced by expediency and short-term political calculations and also agreements in respect of the West African Gas Pipeline project should be finalized with the country's objective in mind.


He said there was the need to modernize the facilities with reference to energy efficiency before the next phase of operations and that no untested projects should be embarked on in desperation. He called on Ghanaians to appreciate the enormity of the problem and help to conserve energy where and whenever possible. Dr Kwame Ampofo on his part called for the provision of a prepaid meter to all energy consumers to enable them to pay the right tariffs for the power they consumed. 04 APRIL 07

Source: GNA