Business News Wed, 26 Sep 2018
Click to read all about coronavirus →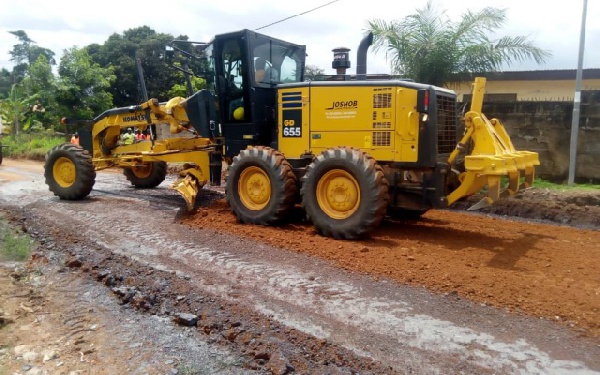 The government, through the Ministry of Roads and Highways, in collaboration with South Africa-based Polyroads West Africa, is testing some polymeric chemical products on some selected roads in the country to see its effectiveness.
The product, soiltech MK III stabiliser, a new technological chemical product is used for constructing roads.

It is being tested on the Ekumfi-Dunkwa road, as well as the Kumasi-Oduom bypass.

Director of Materials at the Ghana Highways Authority, Nana Kwesi Agyepong, told Class News the roads will be monitored for one year to see the chemical's effectiveness.

He said this when the company commenced work on the Kumasi-Oduom bypass project on Tuesday, 25 September 2018.
The roads will be monitored for one year to see how effective the chemical is, Mr Agyepong said, adding that if it is established that the product is effective and friendly to the environment, then, "we give the feedback through our ministry to government for us to start using polymeric chemical stabilisers in our road construction".

A laboratory test, he said, will be also carried out on the product before the feedback will be given to the government.

The Chief Executive Officer of Polyroads West Africa, Mr Stephen Kofi Amponsah, said the polymer roads reduce construction cost, are effective, reduce construction time, last longer and environmentally-friendly.
Send your news stories to and via WhatsApp on +233 55 2699 625.