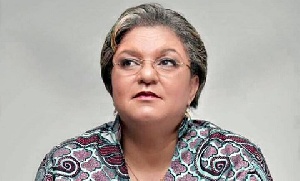 UN Secretary-General, António Guterres, has announced the appointment of Hanna Serwah Tetteh as Director-General of the United Nations (UN) Office at Nairobi, Kenya.
Ms Tetteh succeeds Ms Sahle-Work Zewde, who has been appointed as Special Representative to the African Union (AU) and Head of the United Nations Office to the African Union (UNOAU).

Ms Tetteh most recently served in the cabinet of the Government of Ghana as Minister of Foreign Affairs and Minister of Trade and Industry.
She is a practising lawyer and holds a Bachelor of Law degree from the University of Ghana.