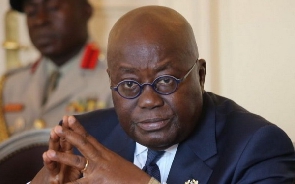 Business owners in the country mostly bemoan the unfavourable business environment in Ghana; high interest rates, among others as what hinder their growth.
Foreign investors also look out for political stability in a country before pumping their monies into any project.

As these factors highlighted remain the major problems of the business community, what can government do to help these owners stay in business, grow and pay their taxes as expected of them?

Speaking on this development in an interview with the Daily Graphic, the Dean of Business School of the University of Cape Coast, Professor John Gatsi, said government needs to nurture businesses by creating an enabling environment.

If this barrier is eliminated, and the high interest rate on their source of funding which is mostly loans from financial institutions is accommodating, businesses will flourish in Ghana.

He further said, if the high inflation is tamed, businesses would not take a nose dive.
Another way, the government can nurture businesses to grow, the economist said was the stabilization of the forex market.

He said, "It should not be the case that businesses will be set up and government is not interested in how they are nurtured."

"Government must nurture them by creating the enabling environment by ensuring that the interest rate regime is accommodating, by ensuring that inflation is well anchored and exchange rate regime is also stable to allow effective productivity to take place," the economist stated.

He stated that businesses would not default in the payment of taxes if the working environment was friendly and businesses were in good standing.

Below are the highlights;
-Creation of an enabling environment

-Affordable interest rate

-Taming high inflation

-Stable exchange rate

SA/NOQ
Ghana's leading digital news platform, GhanaWeb, in conjunction with the Korle-Bu Teaching Hospital, is embarking on an aggressive campaign which is geared towards ensuring that parliament passes comprehensive legislation to guide organ harvesting, organ donation, and organ transplantation in the country.

Watch the latest edition of BizTech and BizHeadlines below: