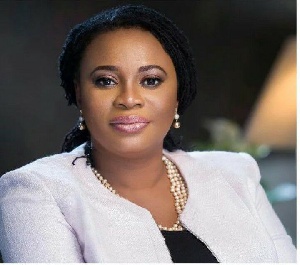 Former Chairperson of the Electoral Commission, Ghana (EC) Charlotte Osei has stated that she served diligently during her three-year tenure.
In a statement released on Friday, June 29, following her removal from office by President Nana Addo Dankwa Akufo-Addo on Thursday, the former EC Chair said she remained relentless in performing her duties despite threats on her life.

"Despite all the attacks, the character assassinations, the falsehoods, the curses, and the relentless plots and threats against my family and I over the past three years of my service as the Chair of the Electoral Commission, I chose to remain silent and focused on delivering on my constitutional mandate to the best of my ability."

She noted how she successfully presided over the 2016 general elections, among other minor elections, to the best of her ability.

According to Mrs Osei, she will respond to the president's decision to remove her from office in due time.

Mrs. Osei further stressed her belief in an Electoral Commission that is truly "independent, unbiased, free, fair and firm, and can fight-off all attempts to politically capture, manipulate, influence and control it".
The decision to hold on to her response, she acknowledges, is in solidarity to the demise of former Vice President, Kwesi Amissah-Arthur, on Friday, June 29.

"With the heartbreaking news of the sudden demise of our former Vice-President, H.E. Kwesi Bekoe Amissah-Arthur, I will at this time, withhold my response to the President's decision, while we commiserate with his family and pray for the peaceful repose of his soul."

The former EC Chair expressed her gratitude to all Ghanaians and well-wishers across the globe for commiserating with her.