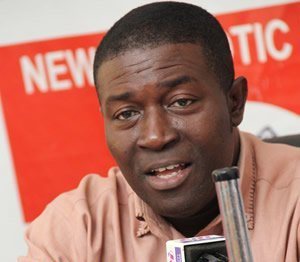 The brouhaha surrounding the supposedly 200 missing cars from the Flagstaff house appears an endless one as one of the listed beneficiaries of state vehicles allegedly sold for 'peanuts' in 2008 has lashed out at the NDC for circulating 'half-baked truths'.
A list revealing 70 former government appointees who bought state vehicles prior to the exit of erstwhile Kufuor administration on January 7 2009 circulated on social media on Monday.

Former Minister of Manpower Youth and Employment Nana Akomea who was listed as one such person has been accused of buying a state vehicle for GH¢800 in 2008, after the NPP lost power.

In a Facebook post on Tuesday, Nana Akomea explained that contrary to what reports depict, the actual value of the vehicle was $800; equivalent to GHC800 at the time.

He found it strange that the very same valuations presented by the State Transport Corporation (STC) in 2000 and 2016 on State vehicles bought by the NDC were accepted as value for money but rejected in 2008.

The topic of missing 200 state vehicles began when Eugene Arhin, Director of Communications at the Presidency, disclosed to Ghanaians that over Two Hundred (200) state vehicles had disappeared from the fleet of cars at the Presidency.
The vehicles given to the officials of the past NDC government for official use were meant to be returned after their exit from office.

But in a statement on Thursday, the NDC refuted those claims and described Mr. Arhin's claims as "false, baseless and without merit", adding that they represented a continuation of the "distortions and bad faith that have characterised the conduct of the NPP side of the Transition team."

Nana Akomea has hinted that the list of 200 state vehicles that were bought by government appointees will be released soon and the truth exposed.