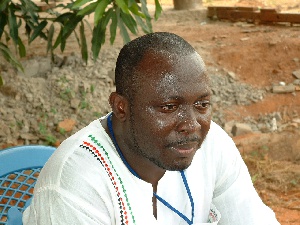 A former Deputy Minister for Employment and Labour Relations under the John Dramani Mahama administration, Baba Jamal has revealed that he is fully in support of His Excellency Nana Addo Dankwa Akuffo- Addo and Bank of Ghana's decision to take over UniBank.
Bank of Ghana (BoG) announced the taken over of the management of the private bank, Unibank on Tuesday,20th March,2018.

The Governor of the Central Bank explained at a press conference that the takeover is due to challenges facing the bank.

He mentioned weak supervisory standards and weak operations as the cause of the challenges.

Speaking on Adom TV, Monitored by Razzonline.com,the former deputy Minister,Baba Jamal said:
"I support the government and Bank of Ghana's move, but I think there is something basically they should do to sustain our local banks in the country…if we allow private sectors to take over our local banks at the end of the day, the country will be losing jobs and it will cause high rate of unemployment in the country".

The former Deputy Minister advised that, Ghanaians should not turn it into politics— but he thinks the right things should be done immediately for the betterment of the country.