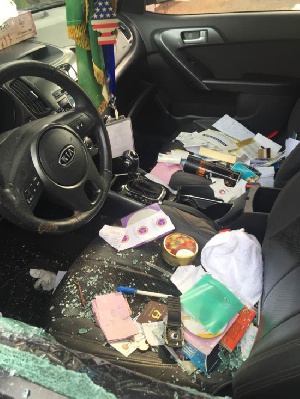 Dr Ransford Gyampo, a senior Lecturer at the Political Science Department, University of Ghana, Legon, has reportedly been robbed.
The unknown robbers broke the mirror of his car, ransacked it and took away his Pendrive and some valuables.

Although, there were no casualties, Dr. Ransford Gyampo, who is also a research fellow at the Institute of Economic Affairs (IEA), confirmed the news on his social media page, Facebook
"So they broke into my car too and see how they ransacked it like a mad man's house. I don't care; once I have life, I am ok. Those things they took away...we will get them back by the grace of God".