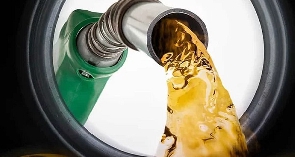 Consumers of petroleum products are expected to again witness an increment in prices effective February 1, 2023.
According to the Institute for Energy Security (IES), prices of petrol, diesel and Liquefied Petroleum Gas will increase between 7 percent and 13 percent over the next two weeks.

Oil Marketing Companies are expected to adjust the prices of petrol to sell at around GH¢15 per litre, while diesel sells at around GH¢17 per litre.

The Institute explained that the possible increase can be attributed to the recent depreciation of the cedi against the major trading currencies, an increase in local fuel prices and international fuel prices soaring on the global market.

"On the basis of the rising international fuel prices as observed on the global S&P Platts platform, linked with the local currency's value decline against the greenback, the Institute for Energy Security (IES) estimates a 7% to 13% jump in the prices of Gasoline [petrol], Gasoil [diesel], and LPG over the next two weeks ending February 14, 2023," the IES said in a statement.
"The rise in domestic fuel prices would be occasioned in spite of government's receipt of approximately 41,000 metric tonnes of Gasoil under its "Gold for Oil" programme, and that consumers must be prepared to buy for instance, a litre of Gasoline [petrol] for roughly GH¢15 in the coming days", it added.

Meanwhile, government has taken delivery and begun to sell petroleum products under its 'Gold for Oil' policy.

MA/FNOQ