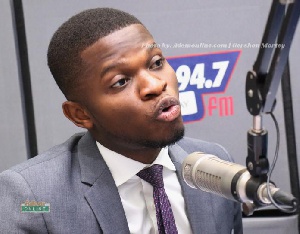 National Communications Officer of the opposition National Democratic Congress, Sammy Gyamfi has cautioned Ghanaians not to hearken to the lies of President Akufo-Addo that the Comprehensive Sexuality Education (CSE) will not be introduced into the educational sector under his watch.
In a press release sighted by GhanaWeb.com, Sammy Gyamfi noted that the Akufo-Addo led administration has not made any efforts to completely withdraw CSE documents from the educational system.

He indicated that "the CSE Program Implementation Officer who was recently recruited to be the focal person for CSE implementation in Ghana is still at post and busy functioning from his UNESCO Ghana office".

"Ghana still remains a signatory to and member of UNESCO's five-member CSE Programme Acceleration Countries (PAC) in Africa alongside Malawi, Tanzania, Zambia and Eswatini. This information can be found on UNESCO's website", he reaffirmed.

Meanwhile, some faith-based organisations stood up against the introduction of the CSE in basic schools and the President of the Ghana Pentecostal and Charismatic Council (GPCC), Reverend Frimpong Manso is of no exception.

The man of God labelled the CSE as Comprehensive Satanic Education.

According to him, this CSE policy has the potential to erode the long-held traditional value system in the country. He has, therefore, called on Ghanaians to be alert and squarely fight the "monster" government wants to import into the country.
Speaking at a Press Conference at the National Headquarters of Assemblies of God Ghana in Accra, the man of God said " CSE is a hydra-headed monster that could come in different forms. We are glad government has suspended it but we must be on watch to face it squarely in any shape or form that it will want to resurrect".



Background

Ghana and the United Nations Educational, Scientific and Cultural Organisation (UNESCO) launched the CSE programme this year in a bid to empower adolescents and young people to deepen their scope of existing activities to attain a Comprehensive Sexuality Education (CSE).

Known as the "Our right, Our lives, Our Future," the CSE is supported by the governments of Sweden and Ireland.

It is being implemented in Ghana, Eswatini (formerly Swaziland), Malawi, Tanzania, Zambia and Zimbabwe for effective delivery of quality comprehensive sexuality programmes.