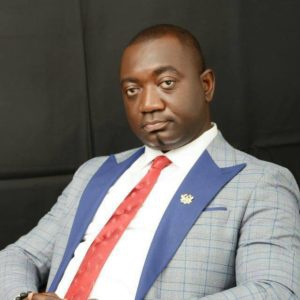 Edmund Kyei has rejected claims that NPP vigilante groups, the Delta Forces and Invisible forces have a hand in the recent armed robbery cases across the country.
The newly elected First Vice Chairman of Asokwa constituency speaking on Homebase TV's political talk show "The Lens" decried the politicization of a matter as sensitive as armed robbery.

He said, "NPP does not support political hooliganism by any standards. We believe in the Rule of Law hence even if I Kyei, is found on the wrong side of the law, I will be dealt with accordingly.

"… So the rhetoric sang by minority suggesting the Invisible and Delta forces are behind the insecurities we are experiencing in the country is entirely false".

"I wonder where the claim that we (NPP) trained men to harass citizens is coming from. Let's not forget that the NDC also have their own vigilante groups like the "Bolga Bulldog" and "Azorka Boys," "he asserted.
He cautioned the minority that, before they begin to play politics with the brutal robberies we are experiencing now, they should remember an armed robber does not know an NDC or NPP member.

He added that Ghanaians have the tendency as a country to expect instant results when something happens, even before police will dig deep to investigate such matters.

These attacks have been around for some time now, but it's expedient for us to bring all hands on deck to fight the canker and pray that God helps us all.

Though he lamented limited resources for the security services he assured that plans are underway to boost the country's security sector.