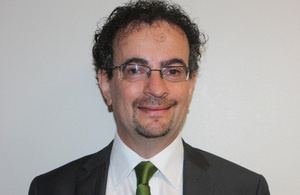 British High Commissioner to Ghana, Jon Benjamin, has urged the country to use the global school ranking conducted by the Organisation for Economic Cooperation and Development (OECD) as an "encouragement to improve the educational system".
Ghana has been ranked last among 76 countries in the latest school rankings.

Many other African countries also showed at the bottom of the report.

Asian countries were the highest ranked with Singapore topping the group followed by Hong Kong.

Tunisia, which is Africa's best performer occupied the 64th position.

The economic think tank which ranked the 76 countries based on Math and Science tests for students at age 15 says the comparisons show the link between education and economic growth.
But the British High Commissioner thinks Ghana would have done relatively well if all 195 countries were included in the survey.

"Well I think in that survey, it was 76 countries and there are 195 countries in the world so Ghana would have done better relatively".

"It's just that when you say bottom, it wasn't the bottom of a global study that included all the countries. The methodology I haven't studied to be honest Bola, but the organisation behind it is a very reputable one," he opined.

He, however, asked the country's leaders to take the survey seriously and use it as a guide going forward.

"I think when you get relatively bad news like that, use it as a spur to improve and to examine the precise details of what the study has found and to see how to improve.
"Obviously, what the country also said is that a country like Ghana is looking to develop and once eventually fully developed, the absolute key is education," he stated.

He also said it is important to learn from the countries that have come on top.

"If you think of countries like Singapore which have now come on top, which were extremely poor 50, 60 years ago and are now among the world's richest and very successful countries, I think they would say, the biggest contributing factors of their success and transformation is education."