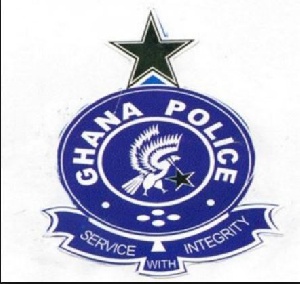 The Nkawkaw Divisional Crime Officer, DSP Agyemang Badu has warned that prospective revelers at this year's Easter celebrations in Kwahu who engage in open sexual acts will be arrested.
According to him, such an act is considered a crime for which matter anyone who does that would be dealt with according to the law.

DSP Agyemang Badu speaking to Kwame Koranteng in an interview with Nkawkaw based Agoo FM noted that though wearing skimpy clothes may not be a crime, exposing some sensitive parts of the body will be considered as a crime and be treated as such.

He cautioned inhabitants and visitors from other parts of the country who will troop to Kwahu for the Easter festivities to be self-discipline during the period.
On the same platform, the Nkawkaw MTTD Commander, ASP Foster Asante pleaded with drivers to refrain from the recent trend where they bolt with police officers who arrest them when they commit traffic offenses.

He further cautioned the drivers not to drink and drive, adding that any culprit will be dealt with ruthlessly to avert avoidable deaths.