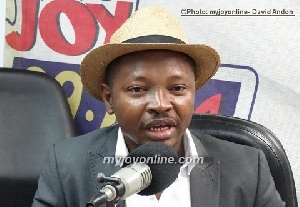 Ras Mubarak, Member of Parliament for Kumbungu, has said the punishment meted out to the 13 members of the pro-New Patriotic Party (NPP) vigilante group will entrench lawlessness in the country.
The 13 members of pro-New Patriotic Party vigilante group, Delta Force, have each been fined GHS1,800 by the Asokwa District Court in Kumasi for assaulting the Ashanti Regional Security Coordinator, George Adjei, in March.

The court said the 13 will serve 12 months in prison should they default.

The accused persons pleaded guilty to two counts of conspiracy to commit crime and rioting at the Asokwa District Court.
They have also signed a bond to be of good behaviour for 12 months.

But commenting on this development in a Facebook post, the law maker and former Chief Executive of the National Youth Authority (NYA) said: "This government is weak on crime and causes of crime and we just saw the weakness and unwillingness to deal with crime exhibited in the Delta Force assault case.

"A bunch of hoodlums attack a security officer and because they are members of the ruling party, you slap them on the wrist with a fine of less than 2000 cedis? Lawlessness_is_back."